Abella was destroyed by the Samnites in 87 BC, because the inhabitants were allied to Rome during the civil war.
The archaeological site at Avella was first discovered in 1979, the works have brought to life finds of the Roman Empire: the most important monument is of course an amphitheatre of the 1st century, but we can also see the remains of an aqueduct, the forum and the necropolis.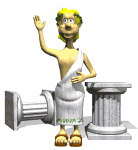 LOMBARD CASTLE IN AVELLA
The little village is located at 206 m. altitude on the left side of the ravine Clanio in the midst of Avella Mountains. The Castle was build during the Lombard domination in an important strategical position. Over the years, Avella Castle has been involved in many historical conflicts, from the invasion of the Saracens 884, up to the Hungarian raids of 937 and has been besieged, on several occasions.
Half destroyed by several enemy raids, the fortress was later rebuilt by the Normans and transformed into a noble residence. The Castle was again damaged by the earthquake of 1456, it was rebuilt once again by Pietro Spinelli in 1553, although it was an expensive restoration, it was definitely abandoned at the end of 16th century. The fortress is mentioned in Historia Longobardorum written by Erchemperto, here it is cited a certain Guaimaro I as its owner and the Prince Landolfo Suessolano, who took shelter in the Castle after the Vandals entered and sacked his city.
Today we can see its ruins, such as the Tower and curtain Walls that give us an idea how imposing it was.